It turns out Paddy Colliar and Ali Oetjen just weren't the right fit.
The Bachelorette Australia contestant failed to win Ali's affection, but got plenty of screen time by stirring up controversy with the other suitors and dropping his catchphrases "fit" and "fit as f–k" (FAF) at every opportunity.
"I'm not going to say that's not me because that one hundred per cent is," Paddy tells Bravo after his exit. "I was myself when I walked in, and I was myself when I walked out. I'm not going to sit here and make excuses because that's not me. I am a bit of a loose cannon, but I also have a lot of different sides to me."
The 27-year-old gym manager explains he adopted the saying "fit" well before he entered The Bachelorette mansion.
"It was years ago, to be honest. And then I said it 145 million times during the episodes. It has taken off, my Insta's blown up. People are messaging me it," he says. "I have registered the business name, registered the domain, and I'm going to bring out a gym line or a clothing line when I get some free time."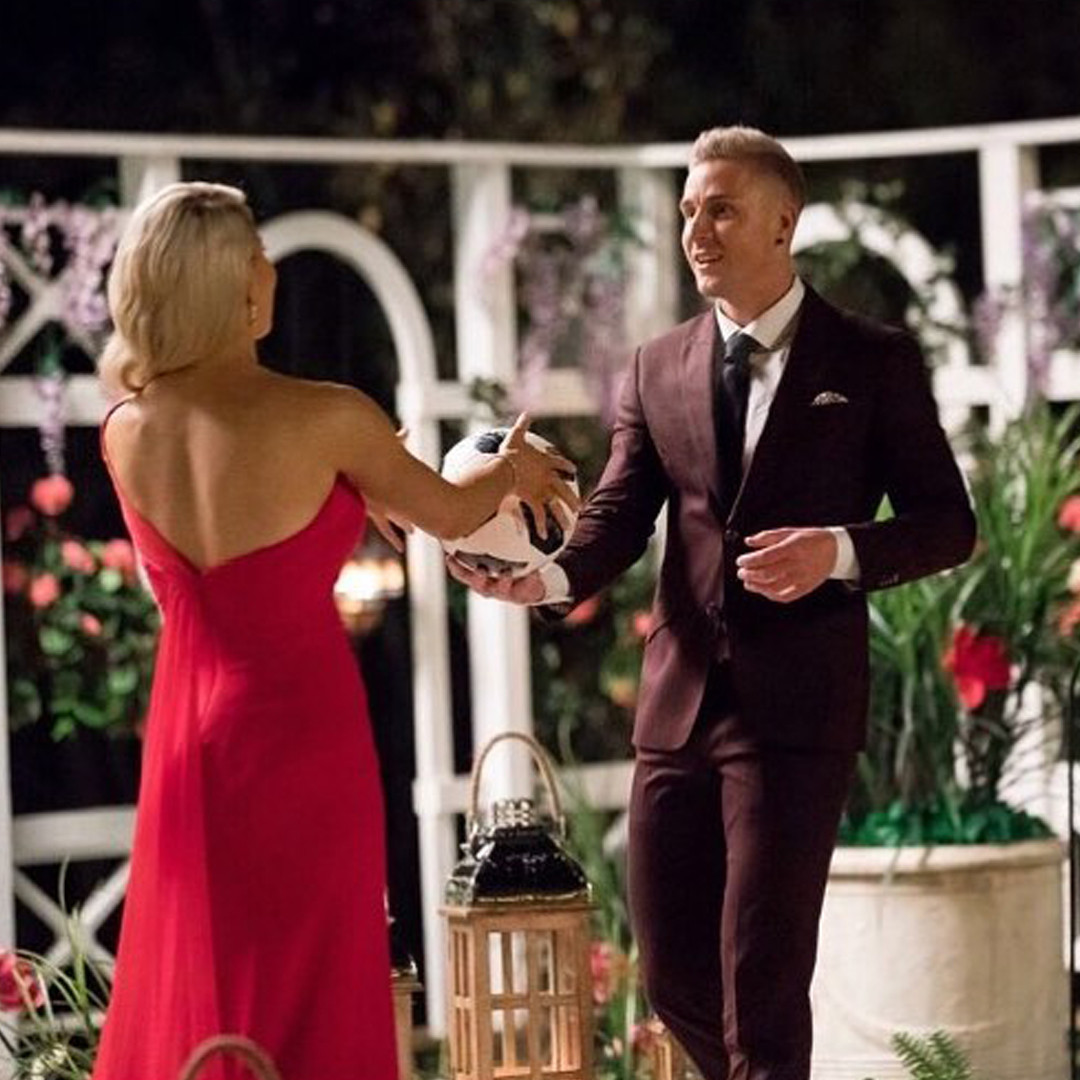 Since Paddy loves the phrase so much, we took the opportunity to quiz him on who—and what—he rate's as "fit".
Ali Oetjen : "I'm going to say FI. I thought she was fit initially, but as time went on we didn't really connect. I've got to be attracted to a girl, do you know what I mean?"
Osher Gunsberg: "FAF! He is fit as. He's a sexy lad."
Nick Cummins: "Yeah, he's fit. He's a larrikin as well. He's a unit, a big boy obviously, being a rugby player."
Chris Hemsworth : "Yeah, he's fit."
Taylor Swift : "Yeah, she's fit."
Prince Harry : "He's fit. He dresses well."
Prince William : "Yeah, he's fit as well. Who's the fitter brother? That's hard. I'll say Harry, because his missus is a rocket."
The Streets song "Fit But You Know It": "That has to be FAF. That has to be my song. The Paddchelorette."
The cast of Geordie Shore: "They're FAF. One hundred per cent, they're legends. I've met a few of them—I went out with Scotty T in Geelong."
The cast of Jersey Shore: "They're FAF as well, but they're just Oompa Loompas. They're just too orange."
Beyoncé : "Aw, fit as! Oh my lord."
David Beckham : "FAFAFAFAFAFAF. He is a very good-looking lad. And he's an unbelievable footballer and has done absolute magic for England and Manchester United. He's FAF infinity."
Victoria Beckham : "She's FAF as well, because she's married to David Beckham. So it becomes FAF infinity times two."
Donald Trump : "No. But I look like him on the show, a little bit."
Scott Morrison: "I'm going to say FAF."
Fit not fat, just so Paddy is clear. #BacheloretteAU pic.twitter.com/VLNOWPzP3Q

— #BacheloretteAU (@BacheloretteAU) October 17, 2018
The alpacas from The Bachelorette mansion: "FAF! Fit as [makes beeping noise]."
Kissing on the first date: "Yeah, that's FAFAFAF. I always kiss on the first date."
Ivan's dance moves: "FAF! You know what would make it better? If he had avocados in his hands."
Source: E!