It's been a big week for Matthew.
The Married at First Sight Australia star got "married" on Sunday night's episode, slept in a bed with a woman for the first time and now he's showing off a very grown-up new look.
The 29-year-old videographer made an appearance on the Today Show Monday morning, where he sported a thick new layer of scruff and opened up about his virginity.
"For so long, it was something that I was scared of and ashamed to admit and embarrassed to tell people," Matthew said on the breakfast show. "The more I hid from it, the bigger the fear got and the more embarrassed I became, and speaking about it sort of releases its grip and suddenly it gets easier and easier to talk about it."
The final two #MAFS weddings kick off tonight, 7.30pm! #9Today pic.twitter.com/Rc5K1WMmUA

— The Today Show (@TheTodayShow) February 3, 2019
Fortunately, when Matthew told his bride Lauren about his sexual status following their nuptials she was supportive and encouraging.
"I knew it would say a lot about her as a person based on her reactions," Matthew told Today. "And her reaction was great."
And although Lauren, 31, didn't appear with him on the couch, the groom assured hosts Georgie Gardner and Deb Knight that she just "had to work and couldn't make it".
Fans were quick to rally behind the wholesome Queenslander after his MAFS debut, praising his honesty and ripped physique.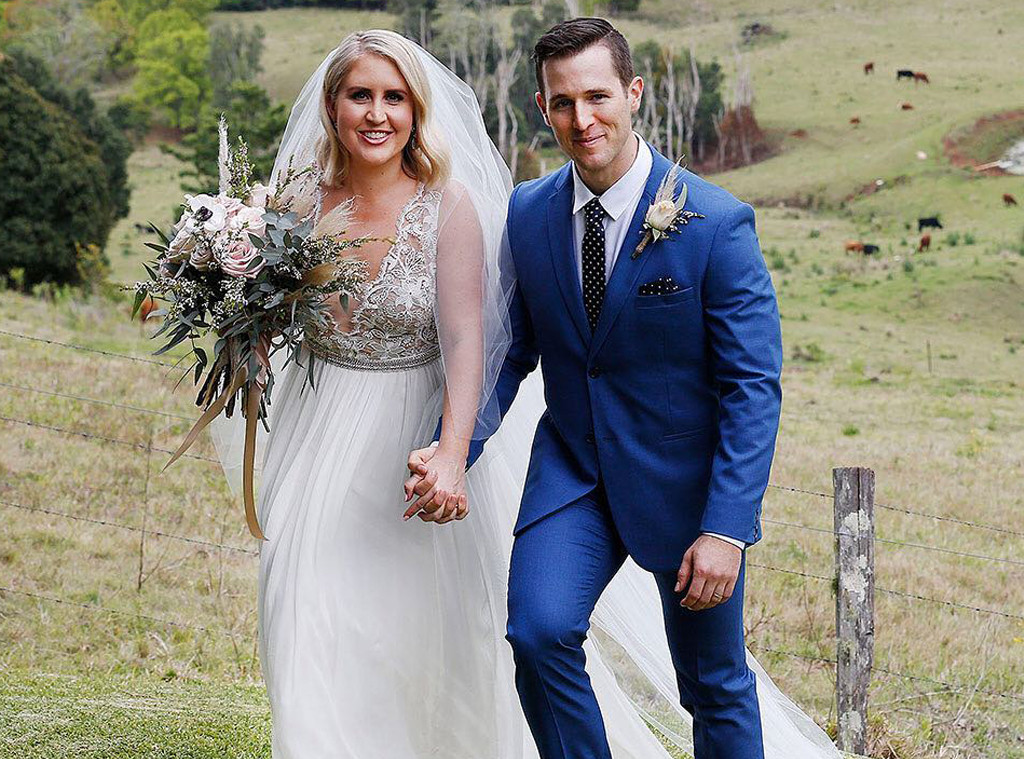 Can we all just agree to protect Matthew at all costs now? #MAFS

— Pirate Ninja (@Hailmo) February 3, 2019
Matthew is every mother in laws dream.#MAFS

— S (@suzannemcm) February 3, 2019
Is it just me or is Matthew actually hotter than the 'hot' guy?? #MAFS

— Shay (@gappo12) February 3, 2019
How Matthew is still a virgin is a bigger mystery than the Bermuda triangle. He seems like a top bloke, and is a good looking rooster to boot #MAFS

— Saul McGillicuddy III (@IiiMcgillicuddy) February 3, 2019
Matthew is my dream, where do I find a man like him?! Can sing, reads in nature, emotionally mature, extremely handsome &….you get the point 😉☺️ #MAFS #MAFSAU @MarriedAU

— EMILY JAYNE 🌹⚡️ (@emilyjayneyt_) February 3, 2019
Matthew is officially now part of Australia's protected species. ❤ #MAFS #MarriedAtFirstSight

— Rachael Swannell (@RachaelSwannell) February 3, 2019
In addition to lovebirds Lauren and Matthew, Sunday night's episode saw the pairing of Elizabeth and Sam who, regretfully, got off to a much rockier start when Sam declared his bride was "bigger" than the girls he usually dates.
"I wanted someone who was honest. I wanted someone who was upfront and genuinely there for good reasons with no ulterior motives," she told Bravo. "[Sam] was a dud."